Legendary - CD-KEY - Steam Worldwide + ACTION
Sold: 1
last one 22.02.2020
Refunds: 0
Uploaded:
20.09.2013
Content: text
41 symbols
Product description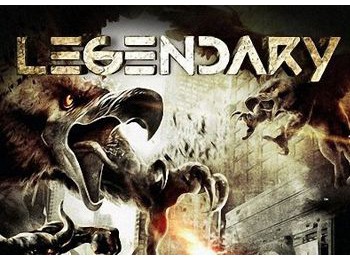 After payment you will immediately receive a key to activate the game Legendary Steam system and the inclusion of all network functions of the game.


In addition, we are launching a campaign for our loyal customers. For every 5 purchase of any goods made by the sellerMediaSoft, since 1 December 2011 the buyer gets to choose one of the games from the STEAM company "New Disc" and "1C": RaceOn, Lost Planet Extreme Condition, Prey, Scourge Project, Shatter. Cooperate, buy your friends and get your prize !!! The main condition - for all purchases you have to post reviews.


For any questions related to the holding of shares, please contact the seller. The shares are not participating resellers with a personalized discount of 5% or more. The number of keys is limited, the seller reserves the right at the end of promotional key to stop the action.


Key Legendary has no regional restrictions - REGION FREE, and can be activated in any country. Language games - English !!! Russian language is not in the game !!!


All creatures mentioned in ancient myths and legends, there really is. They only have languished under the lid of Pandora´s box many thousands of years, waiting in the wings ...

When a thief named Deckard hired to steal an ancient artifact, he unwittingly, unleashed a war between humans and legends come alive.

In heaven reign griffons, werewolves tear at innocent bloody pieces, and cities are under siege, while the beings we are accustomed to thinking imagination ancestors come alive before our eyes, full of anger and rage for countless millennia spent in prison.

Deckard - the only one who can bring back the monsters in the box. He will have to cooperate with the secret society, to have time to save civilization before it devour fangs and claws.


MediaSoft - 10 years plati.market! The quality of time-tested!


Additional information
ATTENTION !!! Seller will never be to ask you to send a purchased key for confirmation, identification, receipt of gifts, etc. If you receive this letter, know that it is working crooks. Be very careful not to fall for such tricks !!!


Instructions on how to activate the key Legendary:


1. Download and install Steam http://steampowered.com/download/SteamInstall.msi, Registered account on Steam.

2. Click "Add game - activated via Steam" and follow the instructions. After activation of the game will appear in the list of games and you can download it.


VNMANIE After activation serial key in the steam, the key becomes not valid, ie, they can not re-use.

Be sure to remember, and better write down all the details of your account! Without them, you will not be able to gain access to active games in the future.


Dear customer, in order to avoid lock key and your accounts are purchased KEYS bought from an official supplier.

BEWARE OF CHEAP suspicious code as They can be purchased BY ILLEGAL AND CAUSE bananas.


We take full responsibility for the products sold by us and give 100% guarantee of purity of the code and that the code has not been previously activated somewhere.


We are always happy to help you and to answer any of your questions. We are working from 10-00 to 18-00 on weekdays from 11-00 to 15-00 on Saturday and Sunday (Moscow time), Monday - closed.


Our other products - http://mediasoft.plati.market


NEW PRODUCTS:


Call of Duty: MW 3 - https://plati.market/asp/pay.asp?idd=1144384&rnd=5418

Serious Sam 3: BFE - https://plati.market/asp/pay.asp?idd=1178617&rnd=5418

Dead Island - https://plati.market/asp/pay.asp?idd=1178606&rnd=5418

Battlefield 3 - https://plati.market/asp/pay.asp?idd=1104304&rnd=5418

Deus Ex: Human Revolution - https://plati.market/asp/pay.asp?idd=1166940&rnd=5418

Red Orchestra 2: Heroes of Stalingrad - https://plati.market/asp/pay.asp?idd=1167284&rnd=5418

Warhammer 40.000: Space Marine - https://plati.market/asp/pay.asp?idd=1167286&rnd=5418

Super Street Fighter 4 Arcade - https://plati.market/asp/pay.asp?idd=1130120&rnd=5418

FEAR 3 - https://plati.market/asp/pay.asp?id_d=1129702&rnd=5418

Dungeon Siege 3 - https://plati.market/asp/pay.asp?idd=1100962&rnd=5418

Duke Nukem Forever - https://plati.market/asp/pay.asp?idd=924819&rnd=5418

Red Faction: Armageddon - https://plati.market/asp/pay.asp?idd=1152271&rnd=5418

DIRT 3 - https://plati.market/asp/pay.asp?id_d=1135931&rnd=5418

The Witcher 2 - https://plati.market/asp/pay.asp?idd=952774&rnd=5418

Brink - https://plati.market/asp/pay.asp?idd=1123888&rnd=5418

Portal 2 - https://plati.market/asp/pay.asp?idd=1116971&rnd=5418

Crysis 2 - https://plati.market/asp/pay.asp?idd=1089741&rnd=5418

Assassins Creed: Brotherhood - https://plati.market/asp/pay.asp?idd=1089821&rnd=5418

Dawn of War Retribution - https://plati.market/asp/pay.asp?idd=905437&rnd=5418

Total War: Shogun 2 - https://plati.market/asp/pay.asp?idd=1085679&rnd=5418

Dragon Age 2 - https://plati.market/asp/pay.asp?idd=1089742&rnd=5418

Bulletstorm - https://plati.market/asp/pay.asp?idd=1085668&rnd=5418

Test Drive Unlimited 2 - https://plati.market/asp/pay.asp?idd=1079042&rnd=5418

Tom Clancy´s HAWX 2 - https://plati.market/asp/pay.asp?idd=1076843&rnd=5418

Two Worlds 2 - https://plati.market/asp/pay.asp?idd=1035808&rnd=5418

Need for Speed: Hot Pursuit - https://plati.market/asp/pay.asp?idd=1030999&rnd=5418

Call Of Duty: Black Ops - https://plati.market/asp/pay.asp?idd=1027694&rnd=5418

Medal Of Honor 2010 - https://plati.market/asp/pay.asp?idd=1025065&rnd=5418

Lost Planet 2 - https://plati.market/asp/pay.asp?id_d=929423&rnd=5418

Final Fantasy XIV - https://plati.market/asp/pay.asp?idd=1019559&rnd=5418

Front Mission Evolved - h
In order to counter copyright infringement and property rights, we ask you to immediately inform us at support@plati.market the fact of such violations and to provide us with reliable information confirming your copyrights or rights of ownership. Email must contain your contact information (name, phone number, etc.)